Benefit from the advantages of the ONLINE space with BERGES BUSINESS FACILITATION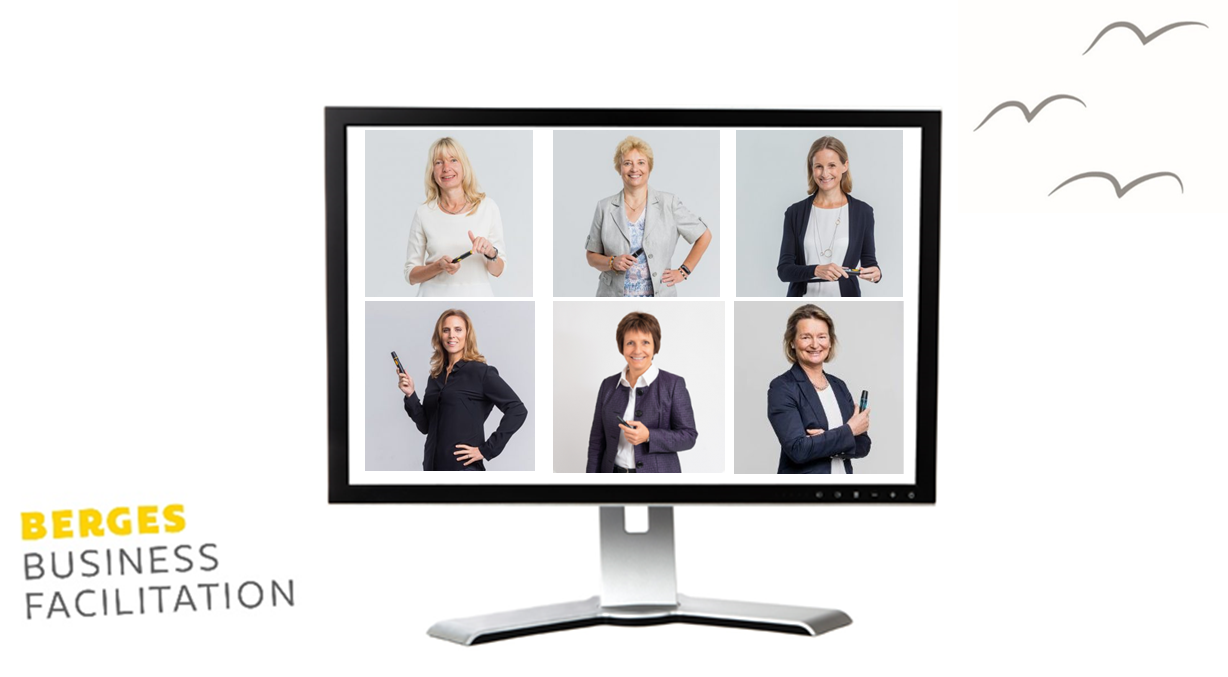 Business Facilitators depicted:  Christine Berges, Ute Hagen, Gerlinde Kühr, Jolie Gutentag, Kathrin Kränkl, Sascha Dornbusch
We also offer our business facilitation support ONLINE to move your projects and initiatives forward and answer critical business questions in a remote working environment.
Projects online – We accompany, inspire and support your business projects online as business facilitators, using the advantages of the digital space and leveraging all tools of the remote business facilitation repertoire.
Workshops & Trainings online – We use the Power Facilitation® approach and related social techniques in online workshops & trainings to let your team excel and achieve unique results.
Sparring-Partner online – Small and large initiatives and important issues need a sparring partner from time to time. Simply start a dialogue with us now.
Graphic Recording online – The Graphic Recorder Michael Geiss-Hein, alias Mr. Maikel, accompanies and supports our online meetings with live illustrations, if needed.