Let your business team shine and your results sparkle
When projects succeed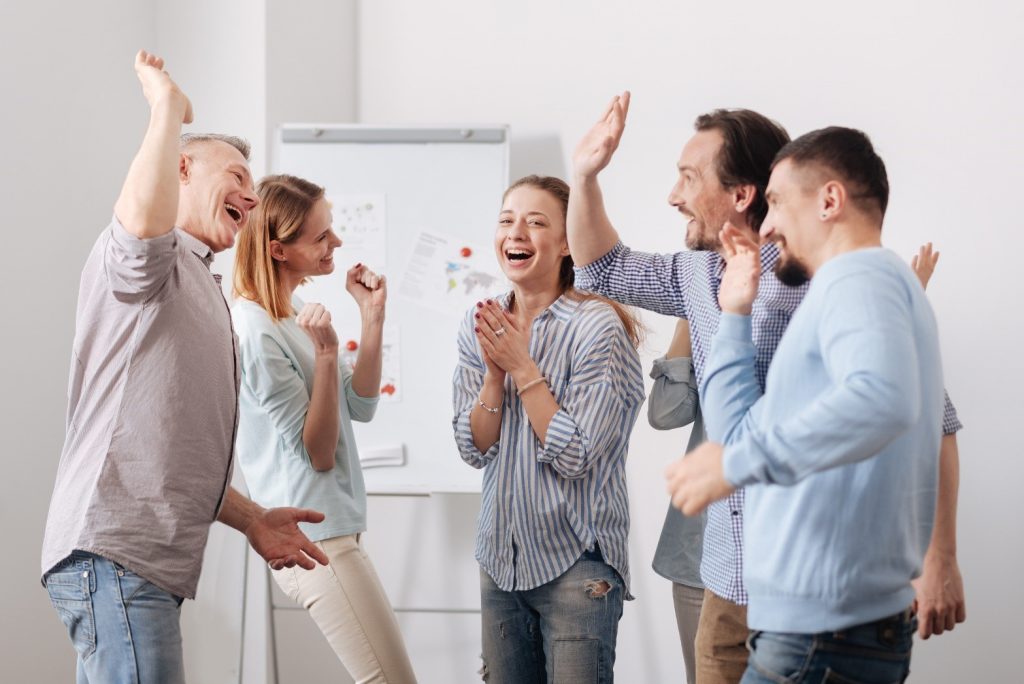 Seizing opportunities
Constant change, digitization, new work, complexity reduction and sustainability are topics that companies concern themselves with – today more than ever. With a view to a successful implementation of these topics, undreamt-of opportunities for a better future arise. But many organizations struggle with the discrepancy between what seems possible and the results achieved by the motivation of their employees. The majority of these topics – once initiated – fail or flounder.  Change processes are very seldom successful – especially when employees are unable to get involved and help shape them.
Despite best intentions and comprehensive business expertise

the majority of initiated change projects fail.
To better succeed
…employees must be able to get involved and draw on their holistic potential. If contributions are taken up in an appreciative way and worked on together, the probability of successful change projects increases.
Projects succeed better,

when employees can get involved and help shape the company.
However, there is neither guarantee nor algorithm for success. Nevertheless, different sciences, e.g. psychology, teaching and learning sciences, neurosciences, refer to central foundations which, if taken into account, increase the probability of success. These fundamentals are:
Focus on the human need for learning, recognition, inclusion, meaningfulness and authenticity – Power Facilitation® Approach (

P

F)
comprehensive and up-to-date Business Expertise (BE)
Participation and cooperation
Not the knowledgeable is able to achieve the breakthrough,

but those who draw from their potential in communities.
Power up
At Berges Business Facilitation we are dedicated to helping teams achieve unique results by letting people grow beyond themselves. In doing so, we provide space and impulses that create a framework in which employees can draw from the diversity of their potential, get involved, develop and help shape it.
We have summarized these principles in a formula to illustrate how we support companies and employees on their important issues: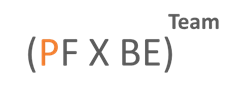 The focus is on topics that are equally important to employees and companies, e.g. orientation towards the future, the ability to change and develop, the innovative strength and the expansion of competence.
Berges Business Facilitation – a Team for Teams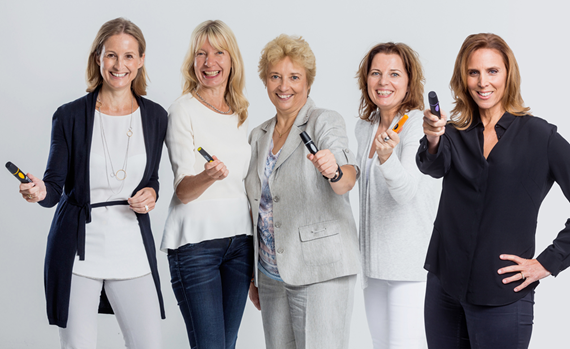 Gerlinde Kühr, Christine Berges, Ute Hagen, Angela Ulmer, Jolie Gutentag
And best of all, an energized and high-potential-team that has developed unique results by its own efforts hardly suffers from frictional losses in implementation, but instead applies momentum and competence to application.
We are happy to support you in making your team and your results shine.
Your Business Facilitators from BBF
For the BBF-Team, Christine Berges, Power Facilitation Artist
Trebur, 13 September 2019