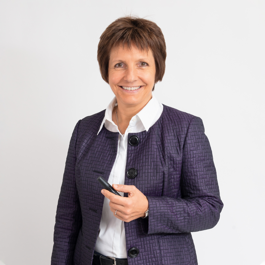 "Focusing on personal talents and strengths – this is the key to success"
Acting as Business Facilitator, Kathrin Kraenkl´s passion is people development. She brings individual talents and strengths into focus with attention on how to best apply them in business. As Team-Performance- and Leadership Facilitator she uncovers the variety of strengths in teams and makes things hum.
Born in Vienna, Kathrin engaged in executive positions of international enterprises for more than 15 years in the areas of strategic Marketing, communication trainings and personnel development. Beside her professional expertise, Kathrin also shares her enthusiasm for digitalization topics within the Berges Business Facilitation team.
She is pioneer in the usage of communication tools like Webinars, Videoconferencing and Collaboration-software and encourages clients and partners to take advantage of the "New World of Work".